Blog Post
You're hired: Apprenticeships in the Creative People and Places network
26.10.15
Parminder Dosanjh from Creative Black Country describes an innovative apprenticeship it set up with the local paper and we explore other apprenticeships around the Creative People and Places network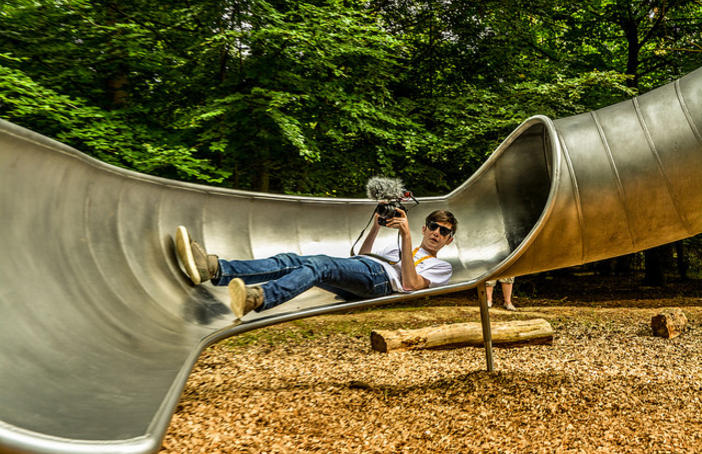 Today I met with Doug Wootton, our recently recruited bright-eyed Apprentice Arts Reporter, and welcomed him to the family of partnerships who made this possible, but most importantly, I introduced the ethos behind Creative Black Country, and Creative People and Places.
We've been in conversation with our local newspaper The Express and Star for months, and asked the question; how do we profile the arts in the most widely read newspaper in the region, and  reflect the local arts seen above and beyond  existing event listings and review writing?  It seemed only right to propose the idea for a dedicated role to cover arts stories for the paper and for the role to be based at the newspaper headquarters in Wolverhampton.
The idea in principle was welcomed by the Editor, but a dedicated role appeared to seem a little alien and a risk for the paper, this had never been done before.  Could we attract a person with the right skill and understanding from the region to type away?   
With this in mind, we decided to trial the idea through a unique apprenticeship opportunity, and offer someone from the area hands-on journalism training with a specialist arts focus. An opportunity that could encourage better and more interesting ways to reflect the arts in daily print, and more importantly, an opportunity for someone local to start a career through the arts.
We have been fortunate to partner with a leading accredited journalism qualification provider at Wolverhampton College, so that the apprentice leaves with a nationally recognised qualification NCTJ. In addition, BBC Academy have offered  multiplatform journalism training, meaning the apprentice will gain the skills to work across platforms in print, online and live broadcast.
Doug, our Apprentice Arts Reporter from Cannock, is passionate about live music and documentary making, he didn't go to university and found himself voluntary reporting for a local community channel to pursue his interests.
'We need more of this' he said today, 'more opportunities that lift you out of a hole and make you realise the worth of where you live and its talent, and then tell others about it.'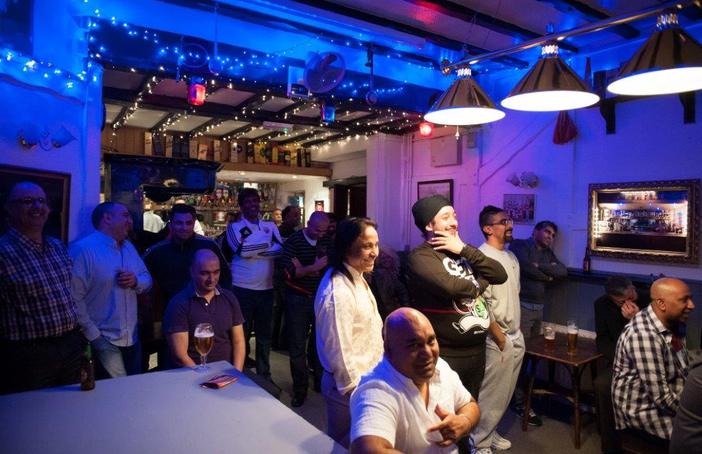 By Parminder Dosanjh, Artistic Director at Creative Black Country   (Image: Creative Black Country's Desi Pub project. Photo: Dee Patel)
Read on to find out about other Creative People and Places projects offering bespoke opportunities for apprentices:
bait
Sophie Sutherland is bait's 19 year old  Business and Data Apprentice. She is working to complete her level 3 Business Administration Apprenticeship through Northumberland College and earlier in the year she was shortlisted as Apprentice of the Year in the National Creative & Cultural Skills Awards.
To be nominated for the award Sophie had shown an outstanding level of application and commitment to learning throughout her apprenticeship and had made a significant impact, including bringing new ideas to the role.
'Sophie joined the bait team straight from education with little work experience and unsure what to expect from the apprenticeship. Opportunities have been given to Sophie that she never expected; Sophie has decided to try them all and has approached each with 100% commitment and professionalism. Sophie's enthusiasm for the arts and for developing her skills has seen her evolve on both a professional and a personal level.' Samantha Dunnett, Business and Data Manager for bait
'I was really excited about being nominated for this award. I've really enjoyed my Apprenticeship so far and all of the opportunities and experiences I've had.' Sophie Sutherland, Business and Data Apprentice, bait
Market Place
Market Place is working closely with three apprentices from 20Twenty Productions, a consortium partner. Ben Shepherd, Charlotte Diggines and Harry Rutter are Live Events Creative Apprentices and in July they helped put together the first Market Place event in High Lodge. Ben worked with talent and was responsible for the technical riders and set up on the day. Charlotte helped with marketing and promotion and Harry was the event photographer and film maker. Charlotte has continued helping  with other projects, supporting work with audiences, designing promo materials, and working with the media. 
'Since my apprenticeship has begun I have had many opportunities to work with Market Place... I was able to work with the Market Place team managing my first event and it drastically improved my skills.' Ben

 'My experience with Market Place has been great as in the future I want to pursue a career in the media. Having so many events to photograph and film has been experience for me and has definitely improved my skills.' Harry

'We love working with them, as they are always full of new ideas, new energy, new thinking, new inspiration - it's the new generation of future culture leaders.' Elena Shampanova, Market Place
LeftCoast
LeftCoast applied as part of a Lancashire wide consortium to the Creative Employment Programme to support the development of an apprentice and internship programme across Blackpool and Wyre. Seven apprentices and interns are currently employed by four different arts and cultural organisations including an Arts Marketing Apprentice at LeftCoast and other roles at The Grand Theatre, Blackpool Council, Wyre Council and LeftCoast. LeftCoast also provided an action learning set for the apprentices and interns facilitated by a professional coast to help aid shared learning.
Wyre apprentices have had some particular success. One of the apprentices has now found employment with her employer Marine Hall. Two apprentices were awarded Blackpool and Fylde College Lionheart Awards to mark National Apprenticeship Week.