Our aims
Creative People and Places has people at its heart. It's about more people taking the lead in choosing, creating and taking part in brilliant art experiences in the places where they live.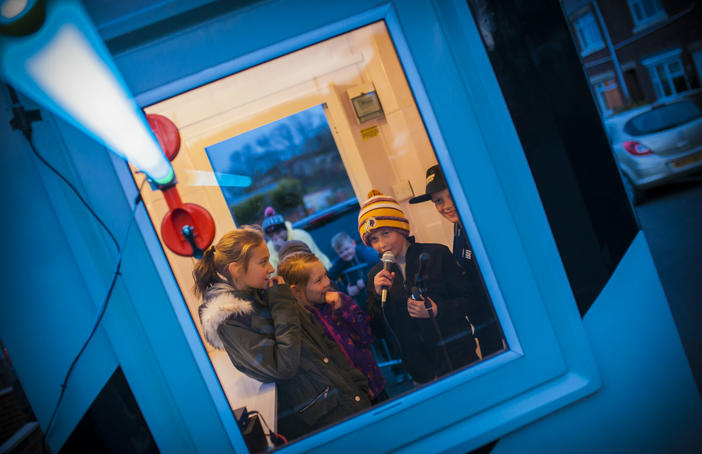 Creative People and Places takes place areas where evidence shows that people are less involved in arts and cultural activities than elsewhere in England.
As an action research programme, we are experimenting with new approaches to inspire and excite people about the arts. We take risks, reflect on what worked and what didn't, gather evidence and share our learning widely. 
Developed by Arts Council England with an initial investment of £37m from the National Lottery, the first phase of the programme ran between 2013 and 2016. Art Council England has since committed a further £17m for existing projects to deliver new activity for a further three years. See our FAQs for more detail.
There are now 21 independent Creative People and Places projects in areas where people have traditionally had fewer opportunities to get involved with the arts.
By talking to people about what they want to see happen locally, each project has created a distinctive programme that's unique to the people and places that have shaped it. Local people are involved with Creative People and Places projects as participants, decision-makers, artists, ambassadors, volunteers and of course audiences.
Between 2013 and 2016 Creative People and Places projects achieved over 1.45m attendances at arts events in local communities. 

91% of our audience were from neighbourhoods with low and medium levels of engagement in the arts, compared with 77% of the English population. This over-representation was largely down to strong over-representation of the lower engaged segments, which accounted for 48% of participants and 36% of the population.
Great cultural experiences bring communities together but also have a bigger impact on local areas, on people and their families. We aim to make a lasting change in communities; we are increasing the number of people inspired by the arts, as well as helping them to develop skills, and grow ambition and creativity in their neighbourhoods.
This work takes time. Long-term collaborations between local people, artists and partners are therefore fundamental to Creative People and Places. Projects are working with artists and a diverse range of over 800 local partners including a haulage firm, housing association, health authorities, local businesses, sports clubs and community and voluntary groups. Many of these partners are now programming and resourcing arts events independently as a result of working with Creative People and Places.
We take a broad view of the arts and recognise the value of creativity in everyday life. This is as important as larger-scale arts events created with and for communities.
Each Creative People and Places project is run by an independent consortium of organisations. The programme has grown out of the Arts Council's ambition to achieve great art for everyone. 
Arts Council England's aims for Creative People and Places:
More people from places of least engagement experience and are inspired by the arts
Communities take the lead in shaping local arts provision
The aspiration for excellence is central - this covers both excellence of art and excellence of the process of engaging communities
To learn from past experiences and create an environment where the arts and cultural sector can experiment with new approaches to engaging communities
To learn more about how to establish sustainable arts and cultural opportunities and make this learning freely available across the cultural sector
To encourage partnerships across the subsidised, amateur and commercial sectors
To demonstrate the power of the arts to enrich the lives of individuals and make positive changes in communities
That activity is radically different from what has happened before in each place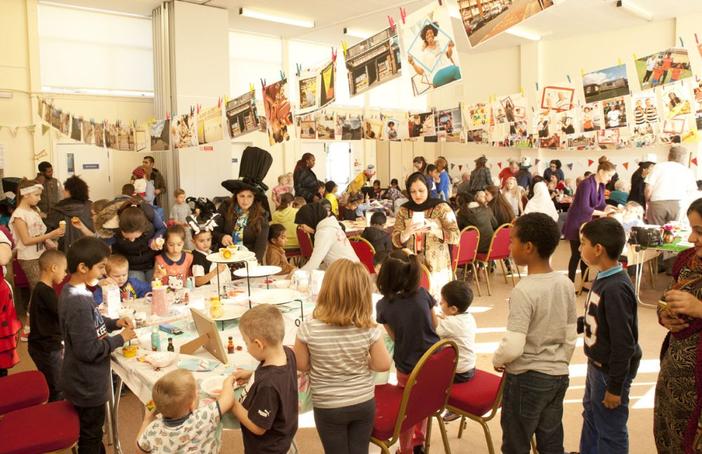 Mad Hatters Tea Party on the Marks Gate estate, Creative Barking & Dagenham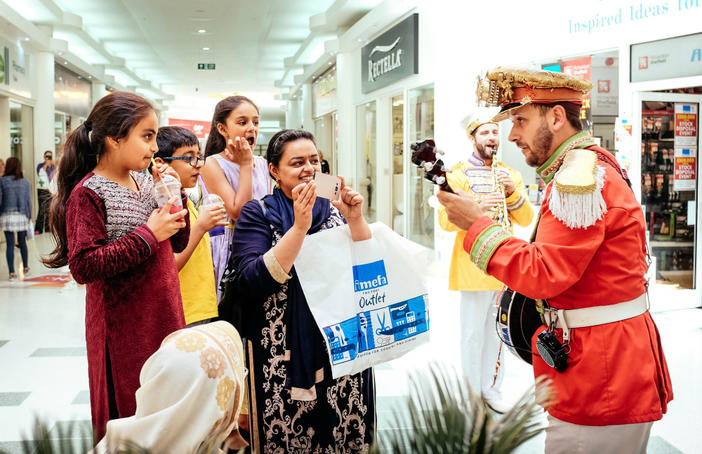 Appetite, Taster Tour, Freeport Talke shopping centre, Stoke-on-Trent Photo: Andrew Billington