Making a Scene
Arts ambassadors and adventures in North Kirklees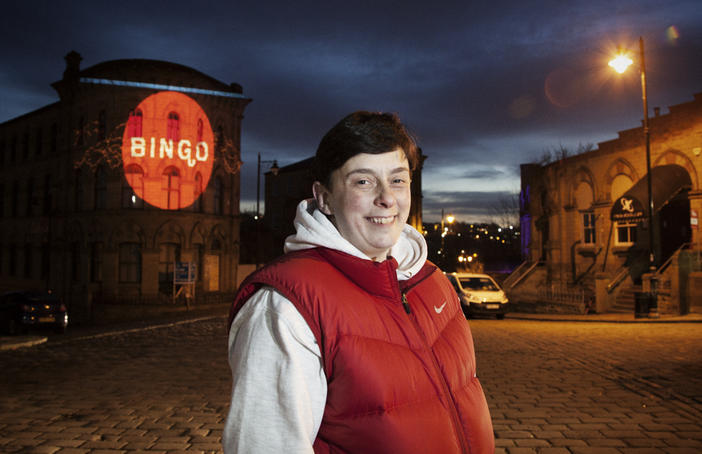 From the various communities in North Kirklees, Creative Scene has recruited SceneMakers - arts ambassadors who help to steer the programme and get other local people involved. Their journey is chronicled in the blog www.makingascene.net by photographer and writer, Len Grant.
The project
From solicitors to students, cafe owners to creatives, nurses to Nans, the SceneMakers are an eclectic bunch. This group of community ambassadors have been brought together by Creative Scene to not only promote the programme, but to directly influence and commission the many creative activities taking place in their area over the next few years.
North Kirklees is made up of various towns and villages, many with their own distinct identities. It was evident that many of these places also had local leaders; people who organised the Christmas lights, someone who led the local girl guides, a volunteer organiser of a music festival or event. These were the first people targeted as part of SceneMakers. Knowledge or skills in the arts was not a pre-requisite but a passion and drive to make creative things happen in the area was. From this initial targeting Creative Scene recruited 11 individuals to be SceneMakers.
Much quicker than anticipated these individuals are beginning to directly influence the programme:
One SceneMaker has set up meetings with Opera North to discuss a large scale public opera project in Batley.
One SceneMaker has worked with artists from Impossible to look at what digital projects could be created in 2 adopted phoneboxes.
Several SceneMakers have sat on the decision-making panel to decide what community projects received funding.
SceneMakers identified locations for future pop-up interventions and helped to sketch out an action plan as to how to secure them.
Documentary photographer and writer Len Grant has been working with this group, visiting them on projects, attending meetings and reflecting with them on a one-to-one basis. The result is the blog Making a Scene: Arts Adventures in North Kirklees which will follow their unique journeys.
What has been the impact of the project so far?
There are currently 11 active SceneMakers in North Kirklees with an ambition to slowly grow this number over the next few years.
They have given invaluable insight to the Creative Scene team. SceneMakers have local knowledge, connections and influence that have been immensely helpful when planning new projects, creating marketing materials and forging partnerships. These individuals also help to give a 'face' to the programme, giving Creative Scene the chance to highlight and celebrate the people who have helped make things happen.
"I'd like people to see North Kirklees as a pioneering area for the arts in the UK. We're not, all of a sudden, going to be like the West End, but we do need to make our art activities more relevant to our communities." Duncan, SceneMaker
"I was sleepwalking through my life and, a few years ago, I made a decision to say yes to doing new things in the arts. I've done so much, things I'd never dreamt I would ever do. So I think we all need to start saying yes to new opportunities." Andrew, SceneMaker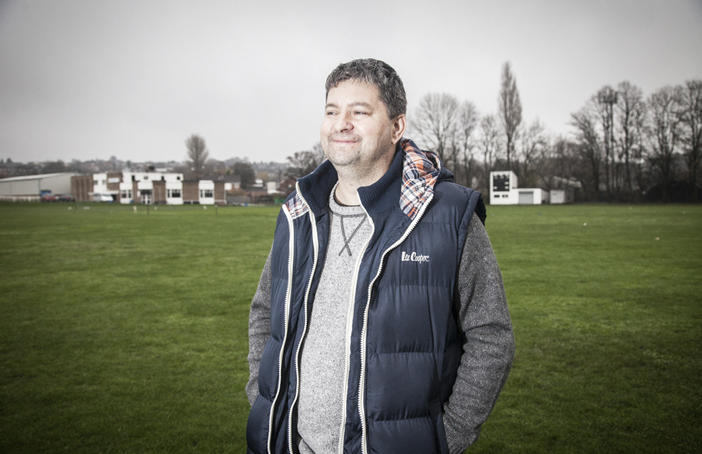 Scenemaker Simon in Heckmondwike. Photo: Len Grant