Your Art
Supporting community-led arts activity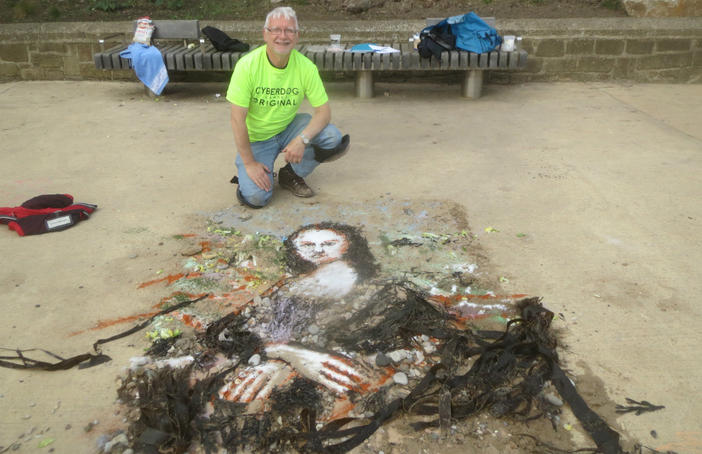 Your Art is a scheme set up by The Cultural Spring offering financial support for community led arts activity.  Local people can come together and either try something new or develop something they already do.
The Project
Local people in Sunderland and South Tyneside can apply for support from The Cultural Spring's Your Art scheme to:
develop a new group
enable a group to work with an artist or arts organisation
support a community group to go and see a performance or exhibition
give support towards the purchase of equipment or resources for arts activities
Your Art aims to create more opportunities for people in the area to get involved in arts and culture, and at the same time create a lasting artistic legacy. Support from £400-£1000 is available and decisions are made by a panel of community champions and Cultural Spring staff.
The scheme is non-prescriptive about what/where/how activity happens -  it just needs to be arts-related; engage communities in the wards covered by The Cultural Spring's work; be community rather than artist led; and actually be something people want to do. This criteria has led to some fantastic, inspiring and, at times, off beat projects.
Many different events supported by Your Art have taken place aimed at a variety of ages and different groups. The projects have had a positive impact on their communities and led to people participating in events, leading groups and producing and creating their own artistic work. 
Examples of projects supported included digital image design, ukulele practice, an environmental art project with school children, music lessons for students and adults, a Poppy Project with veterans and creating art and mosaics. In another project artist Ian Potts and Eon Arts were supported by Your Art to create a echo-friendly art piece of the Mona Lisa on Roker beach. Ian created the piece out of sand, seaweed and shells with amazing results.
The Cultural Spring anticipated that the biggest challenge would be a lack of variety and applications for potentially similar types of arts engagement activity that wouldn't be genuinely community led. This didn't turn out to be the case and the activities - that often took place over a number of weeks - were hugely popular with residents.
What impact has the project had?
Your Art has seen a ukulele band established from scratch; group colouring in activities for isolated people who previously may not have left their home that week; a play written and curated by menopausal women and a fairy garden created out of flower pots which would impress any Cicely Mary Barker fan.
It's been interesting that some of the communities showing real creative flair aren't in places where The Cultural Spring already works, so they have not been inspired, encouraged or directed by The Cultural Spring's exisiting workshop and community engagement programme.
The Cultural Spring speaks to some applicants in advance if asked, but most they don't. These are people you walk past in the street, see in the supermarket and pass in your cars. Ordinary members of the community who are full of artistic creativity, passion and ideas that haven't been moulded or developed by an artist but come from the genuine interest and passions of the one, two or three people named on the application. 
"Is this work the most high-end art? Probably not. Does it replace the need for professional artist engagement in the work we do? I doubt it. Should it have a place in all community arts engagement work? Yes, I would say it definitely should. Will you get the types of projects you maybe would've liked or programmed yourself? No. Will the arts activity created be more meaningful to those involved? Well, from the experience of Your Art I would definitely say yes.

"The sustainability of activity supported through Your Art is ultimately dependent on whether people are passionate enough about something to continue it long after the project may have naturally (and financially) come to an end. Facilitating the creation of the project from the grass roots, giving people responsibility and ownership from the outset is bound to create more staying power in the long run than any other type of project." Crystal Hicks, Your Art Coordinator
The Cultural Spring has continued to develop the Your Art programme and to date has supported over 25 projects initiated within the communities they serve.
You can find out more on The Cultural Spring website
You can watch a video about the Mona Lisa beach project here
Images: Ian Potts