Home
Developing Slough's creative future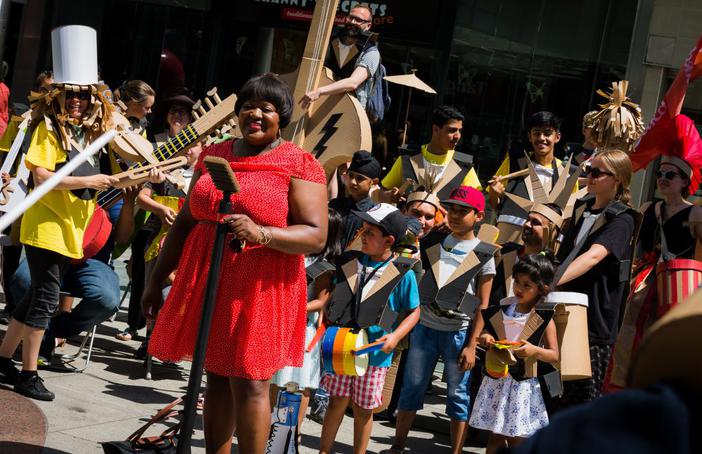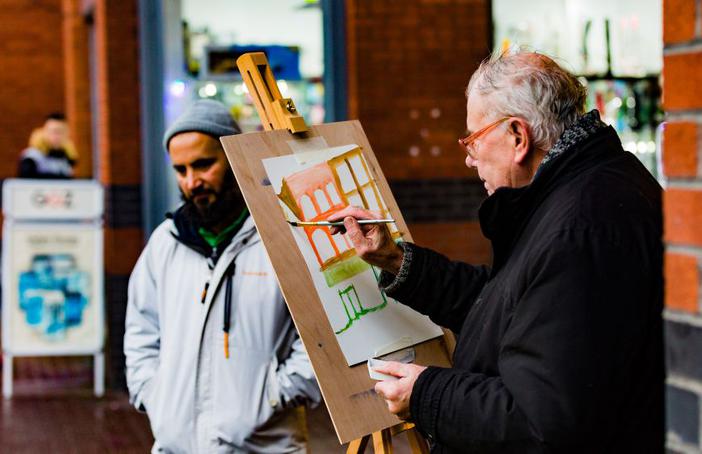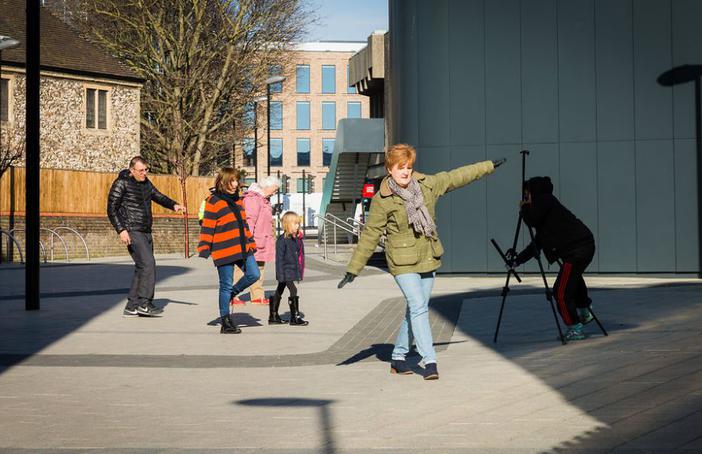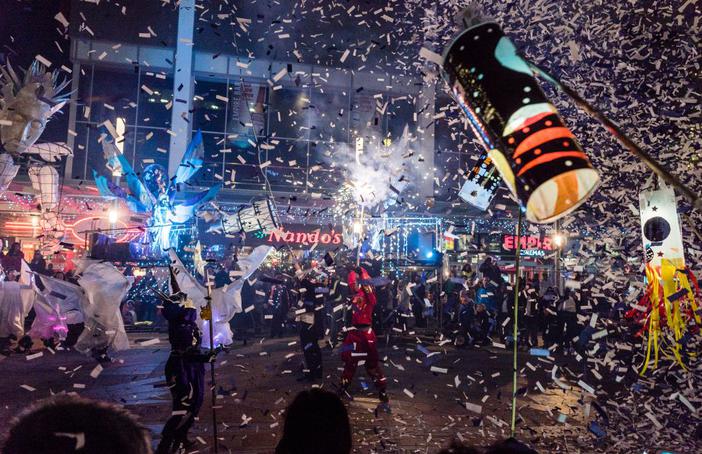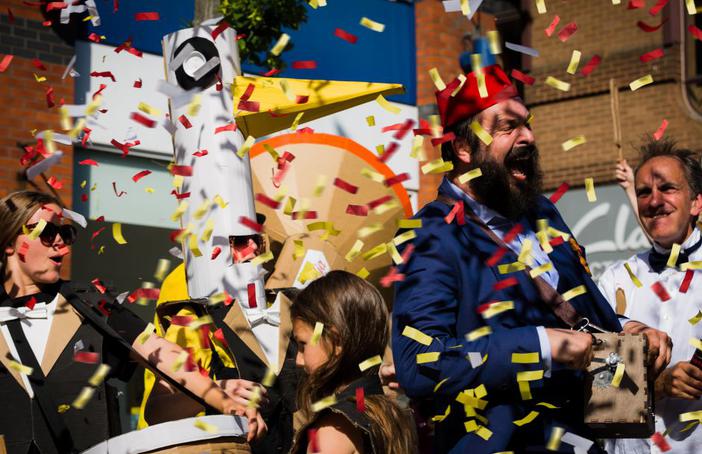 Where: Slough
With: Rifco Arts, Creative Junction CIC,  Slough Borough Council, Slough Museum, SCVS  
HOME is a consortium of arts and community organisations creating more opportunities for people from Slough's diverse community to experience and embrace the arts in their everyday lives. Our aim is to revitalise the arts in Slough, providing new and innovative opportunities for people to both experience and express creativity. We want to make our town a more vibrant and creative place to be.
Highlights of the programme so far include our Streets Alive festivals, which we host each summer and winter in the centre of Slough. Our festivals have brought a new energy to our streets with comedy street performers, music and dance from across the globe and international performance artists. During our first summer festival French troupe Les Vernisseurs transformed the Town Centre with a riot of colour and playful mayhem; filling the sky, streets, shops and onlookers with blue confetti and comedy chaos. 
Alongside our festivals we have also developed two major artist commissions as well as bursary award support for local artists and groups. The first of these commissions, 'Bring Your Own Future' was a project by artists Sophie Mellor and Simon Poulter (Close and Remote) working with local residents to explore new ways of looking at our home town through watercolours and virtual reality. Together with a core group of residents the artists created a new virtual reality experience of Slough. The team worked all over the town centre including shopping centres, supermarkets, pubs and parks to create an extraordinary virtual world made using watercolour techniques. The project culminated in an exhibition of work created all over Slough and the launch of our 360º watercolour tour (explore on your phone here).
In Spring 2018 the Estate Trail App was developed to engage with the local workforce in the Slough trading estate who mainly leave Slough at the end of the working day. Its aim was to offer an unusual event that connects the trading estate's workers with the town in a new way and to directly challenge negative perceptions of Slough.